We've shared more than once that mom really gets into the whole Christmas scene. This year she decided that in addition to the whimsical, family tree in the living room, she'd like to set up a more traditional tree in her bedroom. She shopped for the
perfect
ornaments for her
perfect
tree for over an hour. She walked through the Christmas department with her cart loaded full of colored balls and accessories before making the final decision to go with a red and white themed tree.
Last night as mom laid in bed staring at the tree, a scripture from Isaiah came to mind. It says,
"Though your sins are like scarlet, they shall be white as snow."
The red and white tree suddenly took on a special meaning. It reminded us of the gift Christ came to give us - that through the shedding of His blood, we can have eternal life with Him.
There is no sin too big for His blood to cover. There is no wrong that can take His love away.
Romans 8:38, 39 says, "
For I am convinced that neither death nor life, neither angels nor demons,
neither the present nor the future, nor any powers,
neither height nor depth, nor anything else in all creation, will be able to separate us from the love of God that is in Christ Jesus our Lord."
Christmas began with the gift of Jesus.
For God so loved the world that he gave his one and only Son, that whoever believes in him shall not perish but have eternal life. John 3:16
When we come before Him with a sincere, repentant heart, He takes all the sins of our past and cleanses us whiter than snow. He's made the first step by coming and offering. It's our decision to accept Him and begin life anew in Christ Jesus.
Won't you come to Him?
Have a blessed and joyous week, friends!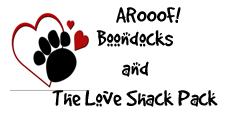 For more information on this new life or any other questions, please email
samantha@theloveshackpack.com
. We are also available to pray with you anytime. God bless you! We love you!!